Are you thinking about finishing your basement? While you may have been using this area of your home for extra storage space, there is so much more that you can do with it! A lower-level remodel can offer you all kinds of extra functionalities, such as a second living area, a craft room, a playroom for the kids, or something catered specifically to your hobbies and interests! Check out these basement remodeling ideas, and consider some of them for your home.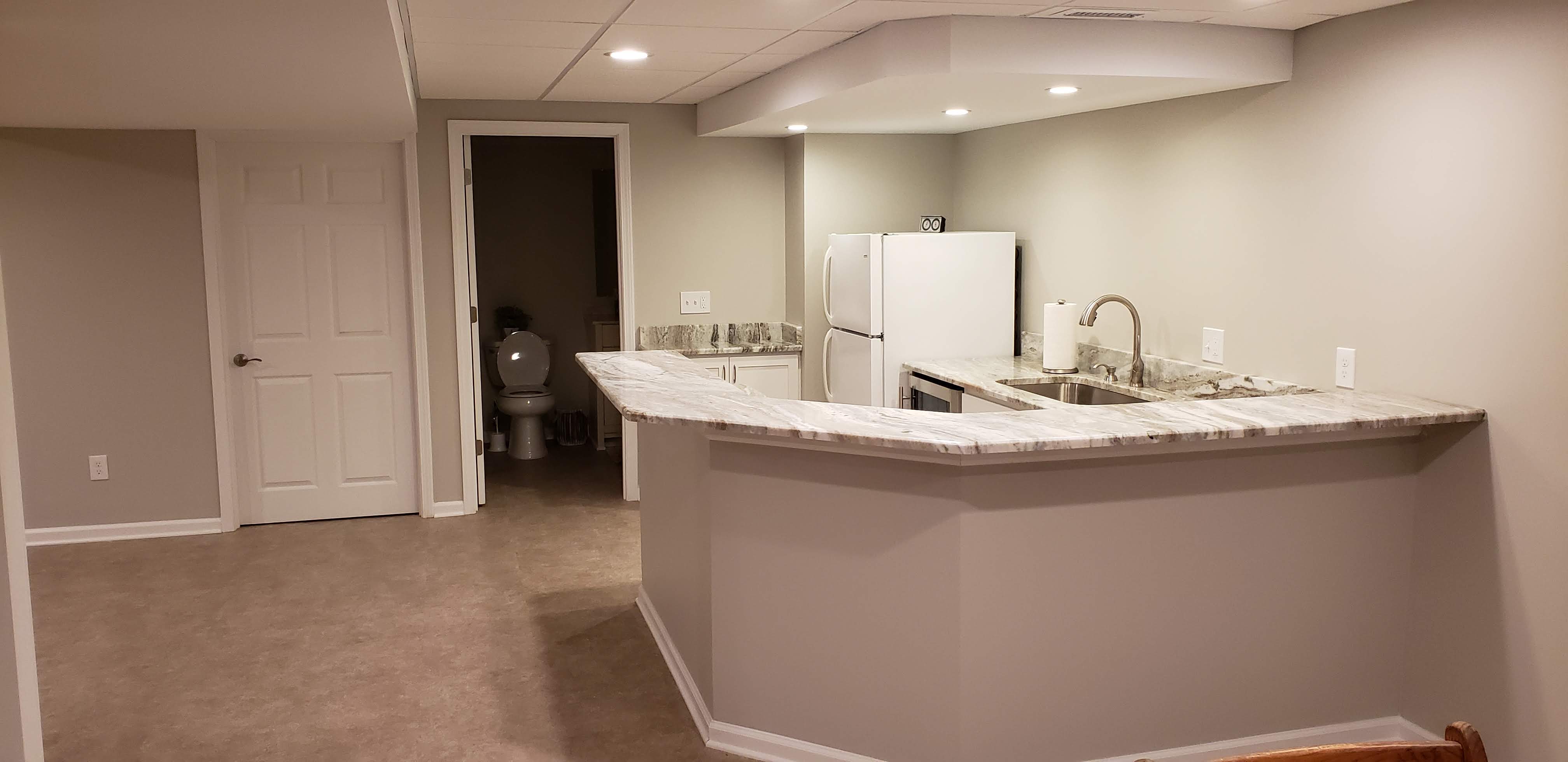 Before work begins, there are a few things you need to consider about finishing your basement. Here are just a few of them.
#1: Who Will Do The Work For You?
If you're a strong DIY'er, you might be keen to start work on your basement yourself. Now, while there are some things you could do, you do need to use caution. There are some aspects of the work that you shouldn't take on alone, such as anything pertaining to electric and/or plumbing. Also, if there are any lingering issues within your basement, such as cracks within the foundation and weakened areas of concrete, you could put yourself and your home at risk of damage if you get busy with a sledgehammer!
This is why it's always best to call in the professionals for a remodeling job. For any construction work, the experts at Stonik Services have the experience and skills needed to transform your basement into the area of your dreams! So, if you're looking for basement finishing in the Macomb Township, Michigan area, give us a call and trust us to do the work for you!
#2: Will You Need Building Permits?
You might need to apply for a building permit before carrying out your home renovation work, so you should check with local officials before you start your project. You should also find out about local building codes. There may be regulations in place that determine what you can and can't do with your basement. It can be a complicated process, but if you have any questions, talk to our Michigan basement remodeling experts at Stonik Services.
#3: Where Will Your Exit Points Be?
In case of an emergency, your basement area will need an exit point. This is to meet building code requirements and to ensure safety for you and your family. Exit points could include windows that are large enough for you to get through or for a fireman to get in, or another option could be hinged outside access doors. You might have to adhere to local building codes in this regard, as there may be specific guidelines in place. Speak to our contractors about the options available to you, and factor in your exit points when you're discussing your basement redesign.
These are all important considerations, and there is much more to think about as well. Fear not, however, because if you choose Stonik Services for your basement finishing in Macomb Township Michigan, we will talk through everything with you, and will work on your behalf.
Contact us for a no-pressure consultation at 586-872-3532, and let us know what you want to do with your unfinished basement.