Stepping into your bathroom, your heart might deflate at the sight of the outdated décor, the broken fixtures, and the lack of space in this area of your home. You might be unhappy with the level of comfort your bathtub offers, the functionality of your shower, and the telltale signs of moisture and mildew that may be pervading your walls. If only you had something better. If only you had a bathroom that could help you relax, offer you unparalleled levels of comfort, and give you positive feelings when you step inside. If only…
Well, we're here to tell you that it is absolutely possible to have the bathroom of your dreams!
By remodeling your bathroom, you could have trending décor, an area that maximizes your need for rest and relaxation, and a room unburdened of any maintenance issues. You could also have an extra place to store your towels! The joy!
If you do decide to remodel your bathroom, though, don't make this mistake that many people are guilty of…
DON'T DO IT YOURSELF!!
Of course, if you are fully trained and if you have all the skills necessary to remodel your bathroom you could do it yourself. But if you don't have the experience or training behind you to take on this monumental task, do the sensible thing and leave it to a professional.
If you living in the Macomb, Oakland, and Wayne counties in Michigan, contact Stonik Services. We have many years of experience in the building trade, and as you can see from our portfolio and testimonial pages, we have what it takes to completely remodel your bathroom for you. You will only benefit from your new bathroom if you choose us, and there won't be any avoidable  mistakes that could cause problems in your home.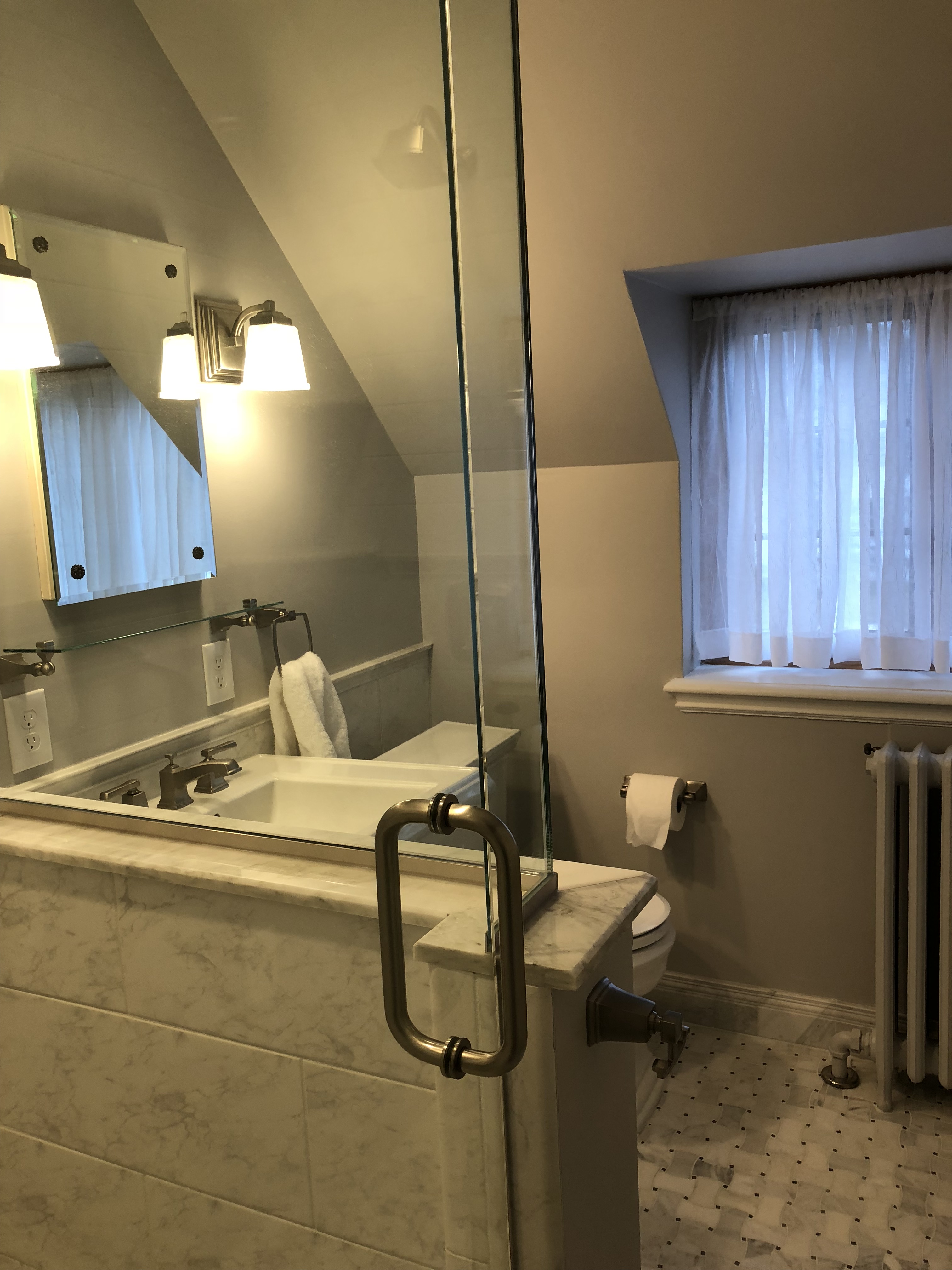 Here's Why You Shouldn't Embark On A Bathroom Remodel Yourself
Put down that hammer and lock away your toolbox! These are some of the reasons why you shouldn't take on a bathroom remodel yourself!
You might choose the wrong materials
Bathrooms undergo a lot of stress thanks to the sudden temperature shifts and high moisture levels. If you were to buy the wrong materials for the room, you could end up with mildewed floors, blistering walls, and even worrying signs of mold.
When you're spending money on new bathroom space, you need to know that the wallpapers, textures, and paints you choose can survive the high humidity levels and that your new fixtures will stand the test of time. A professional contractor will understand what materials should and shouldn't be used in the bathroom, and they will explore all of the available options with you before work begins.
You might run out of time and patience
You might have a plan in place to remodel your bathroom, but if you don't have enough time to get the job done, the room could very well end up half-finished. You might come up against a job that you don't have the skills for which could cause you to give up after attempting it alone. Needless to say, your bathroom will not look its best, and it could even be a health and safety hazard! None of this sounds relaxing!
You could cause damage to yourself or your house
A bathroom renovation is not a simple task. If you make a mistake during the remodeling process, you could hurt yourself, and you could cause damage to your home as well.
Think about the plumbing, for example. If you don't remove or install your new appliances properly, you could cause damage to the pipework and that could instigate flooding. There is also the electric to consider. You might need to switch out the outlets during your bathroom remodel, but if you don't know what you're doing, you could be in for a nasty shock. Literally! And then there's the installation of your new bathroom fixtures. If any of the wires become loose after your remodel is finished, who knows what the consequences might be for you or your home! Be sensible, hire a building professional to take care of all of the hard stuff for you!
You might overlook the bathroom layout
If you don't plan for the bathroom layout correctly, you might end up with a room that has little space for storage, insufficient room for ventilation, and a cluttered area where you won't be able to move around freely. Needless to say, frustration will soon set in when you regularly bump into things, or when you discover you don't have a place to store all of your bathroom essentials.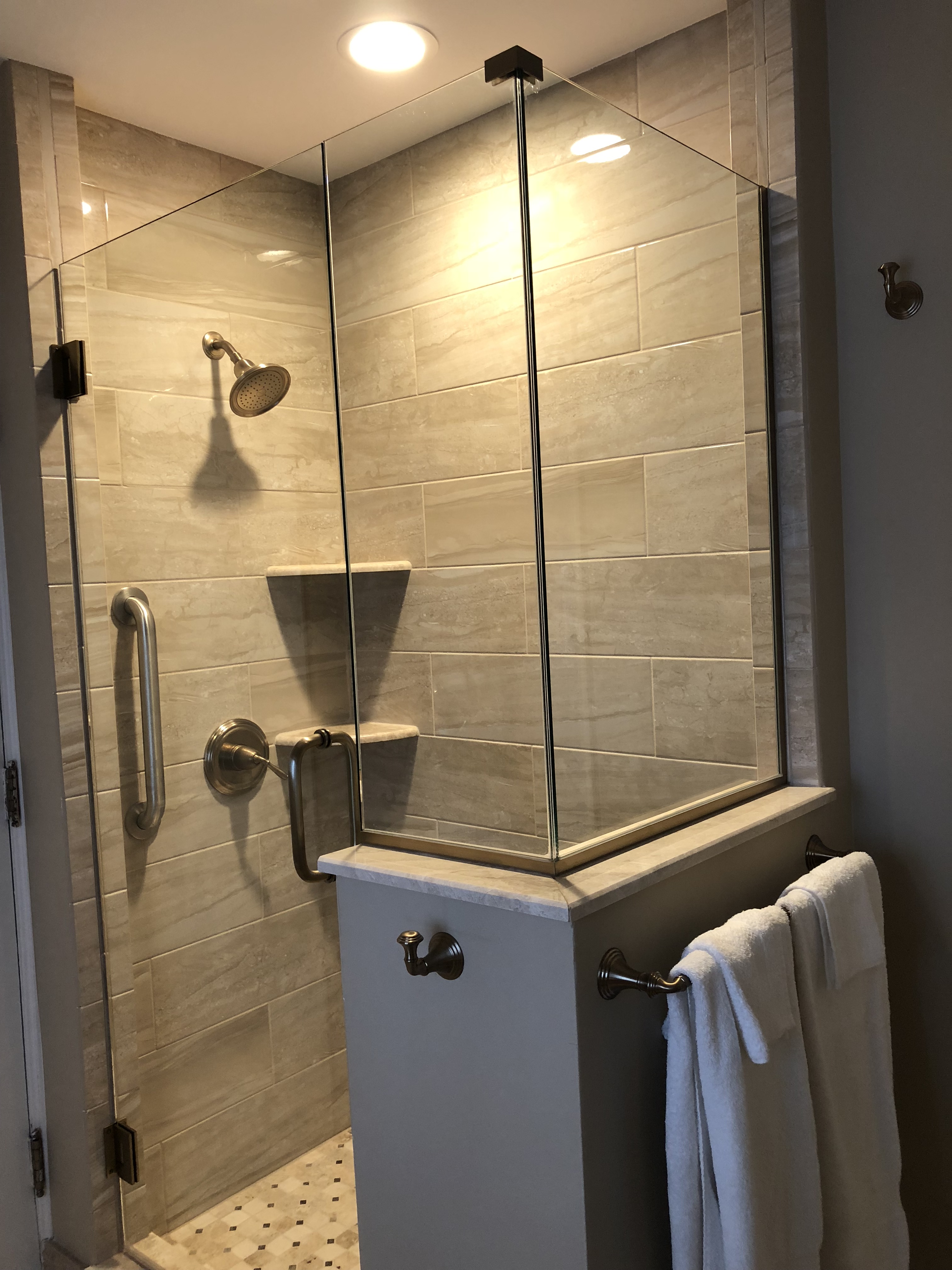 Here's Why You Need Stonik Services
Why should you hire Stonik Services for your bathroom remodel?
We will make your dreams a reality
We will offer guidance when you're looking at the materials you want for your bathroom. We have the skills and experience you need to ensure everything within the remodel goes smoothly. We know how to plan effectively before the work in your home has even begun! We have the ability to turn your vision of a dream bathroom into a reality, and we will save you any major headaches in the process. Isn't that worth everything?
We will ensure money isn't wasted
We have an understanding of the bathroom designs that are in trend, and of the styles that will complement the other aesthetics in your home. With our help, you won't end up with a bathroom that looks outdated. You won't have a bathroom that adds to no little value to your home. In this sense, we will ensure your hard-earned money isn't wasted! We know our way around a remodel, so costly mistakes won't be made in the process. In short, you will save money when you hire Stonik Services, and your money won't be spent in vain!
Get In Touch
At Stonik Services, we have the ability to turn your vision of a perfect bathroom into a reality. Get in touch with us today to learn more. Let us help you be the one to benefit from the craftsmanship of our professional team!