Your bathroom is used regularly by everybody in the family, as well as any guests that you have in your home, so it's subject to a lot of wear and tear. Unfortunately, the bathroom often gets overlooked when people are renovating their home and it really shows. If your bathroom has seen better days, it isn't a very nice environment to be in. This is a big problem because you all need to use it on a daily basis! If you haven't updated your bathroom for a while, it's time for a complete remodel.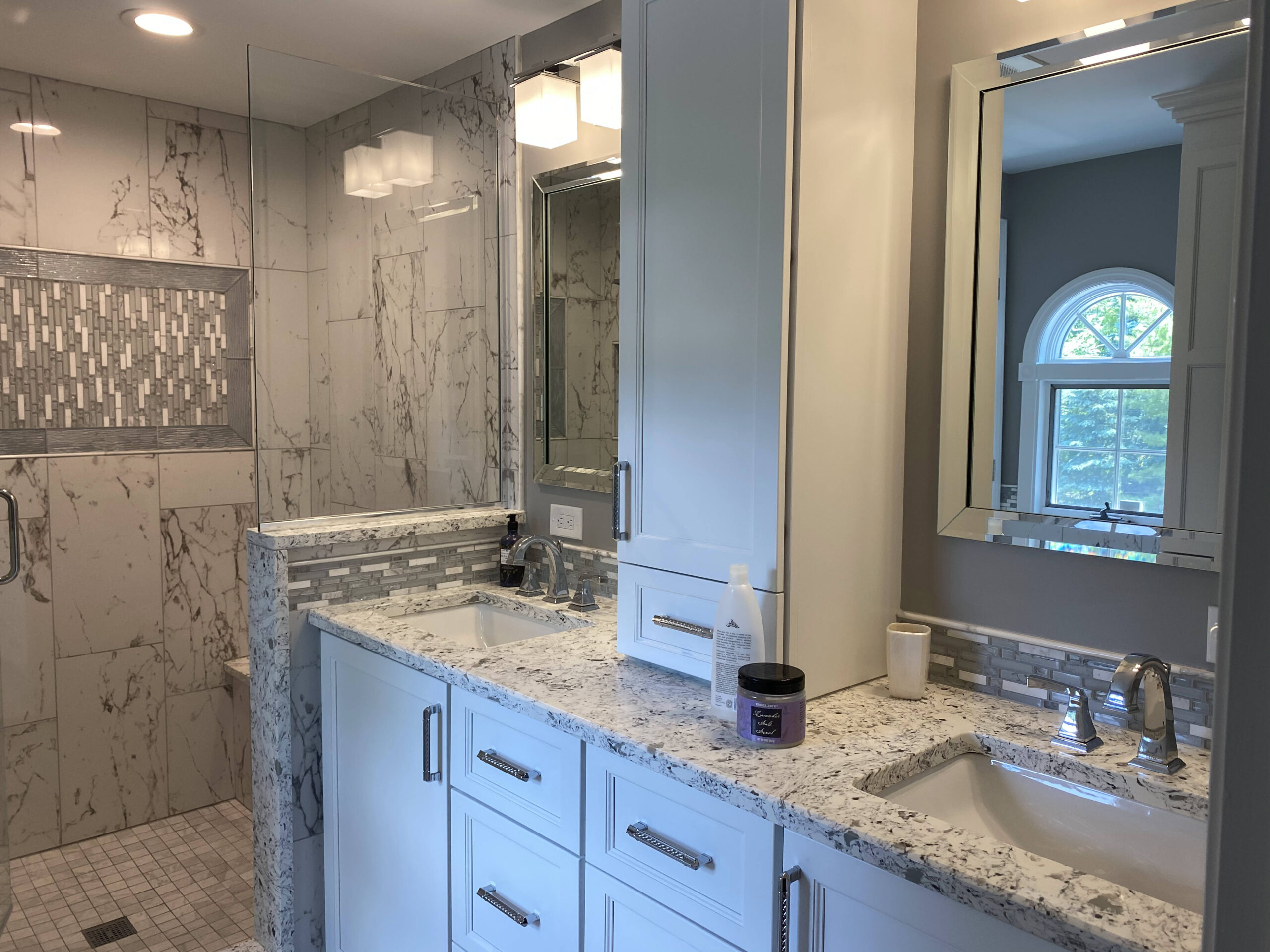 The first step is to find professional bathroom remodeling contractors, which is often easier said than done. So, how do you find a contractor to remodel your bathroom?
Look For Experience
Experience is the most important thing because a bathroom remodel is a big task to take on! Instead of hiring the cheapest person you can find, you need to look for professional remodeling companies that have a wealth of experience. Here are Stonik Services, we have extensive experience with large scale home renovation projects! From remodeling basements to building home extensions and, most importantly, renovating bathrooms, our years of experience will leave you excited enough to tell all of your friends! Before you sign a remodeling contract with anybody, ask about their experience and always ask to see pictures of their previous work.
Recommendations And Reviews
If you don't know where to start, asking for recommendations is a good idea. If you know somebody that has recently remodeled their bathroom, ask who did it for them and if you could see it. This will help you to build a list of potential contractors. Once you have a shortlist, you should check out any reviews online. All good remodeling companies will have plenty of positive reviews behind them so you should always be cautious with companies that don't have any reviews or have a lot of bad ones. We display our testimonials on our website because we are proud of the reviews that our customers give us.
Get Estimates In Writing
Whenever you are agreeing on a remodeling contract, you always need to get estimates in writing. We provide general estimates using our simple online tool and we will give you a more accurate price once we have viewed the job. If a contractor is not willing to put it in writing, you need to be very careful! There is always the chance that the price will suddenly shoot up once the work is underway and if there is nothing in writing, you are in a tough position.
Check Licenses And Credentials
Before hiring anybody, it's vital that you check their licenses and credentials to ensure that they are actually qualified bathroom remodeling contractors. All contractors must have the right liability insurance in place in case there is any damage to the property and all of their licenses must be kept up to date. If a contractor is unwilling to provide proof of their credentials, that's never a good sign!
If you are looking for experienced bathroom remodeling contractors, get in touch with Stonik Services today and we can discuss the details of your job and provide you with a quote.