Is remodeling a kitchen worth it?
The kitchen is undoubtedly the king of any modern family home, not least because it is the busiest communal space by far. If yours has been overlooked for several years, it's likely that you've started searching for 'kitchen remodeling near me' and similar terms.
Before starting any project, however, you must understand whether kitchen remodeling services in the Macomb, Oakland, and Wayne areas of Michigan are actually worth the effort. Here's all you need to know.
What are the lifestyle benefits of a new kitchen?
Unless you are planning to sell the property ASAP, the main purpose of a kitchen remodel is presumably to enhance your daily life! Professional kitchen remodeling contractors can unlock a wealth of rewarding outcomes, including but not limited to;
Maximize the storage space in the kitchen with better layouts and organized furnishings.
Inject fresh personality with themes and design touches that reflect your preferences.
Trick the eyes into thinking the space is bigger through better lighting and color schemes.
Ensure that the kitchen fits into the interior design styles of the home as a whole.
Promote maximized safety while also encouraging increased energy-efficiency throughout.
When done correctly, kitchen remodeling will improve the appearance, safety, function, and efficiency of the kitchen in a way that is tailored to your family needs. Given how frequently this part of the property is used, it's something every homeowner deserves.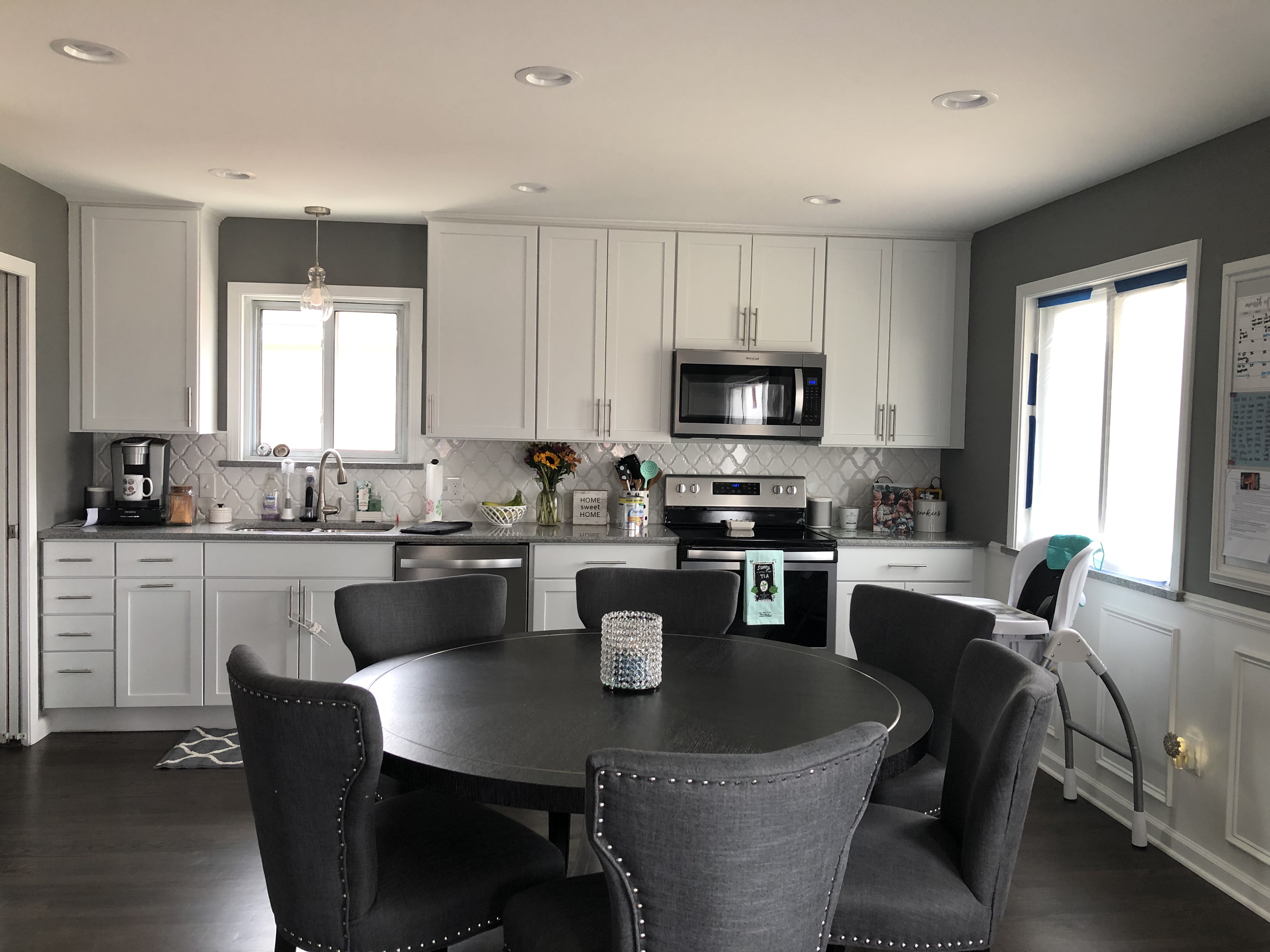 Kitchen remodeling versus other home upgrades?
First and foremost, the impacts of a kitchen remodel easily outweigh those of a bathroom or hallway transformation. So, unless those other areas are in dire need of restoration, the kitchen remodeling services are a great solution to really enhance your ongoing home life!
As a financial investment, professional kitchen remodeling services generate a ROI of up to 77% while they significantly boost the general appeal of the home. If selling the property is on your mind for the medium-term future, a local kitchen remodeler can help you plan the transformation to gain maximum rewards.
Key features that will make a kitchen remodel worthwhile?
Whether looking to maximize your enjoyment of the space or increase its financial value, good preparation is the key to making your kitchen spaces work harder. An experienced kitchen remodeler can help identify the best opportunities, focusing on the key concepts, such as;
Cabinet and hardware designs for storage and esthetic beauty.
The incorporation of islands and other standout design characteristics.
The use of instant boiling water taps, filter taps, and Smart tech features.
Character defining features including skylights.
Reconfiguration and open plan designs with dining room spaces.
The support of a kitchen remodeler ensures that the best decisions are made for the sake of personal tastes, practical interests, and financial investments. From simple color scheme choices to the addition of tech features that make a difference, it's the only way to give your Michigan home the TLC it deserves.
Conclusion
A kitchen remodel is unquestionably one of the best home upgrades that anyone in Macomb, Oakland, or Wayne could ever make! However, it must be completed to the very highest standards to make it truly worthwhile.
Stonik Services can provide a world-class service from concept to completion. Take the first steps today by calling 586-872-3532.